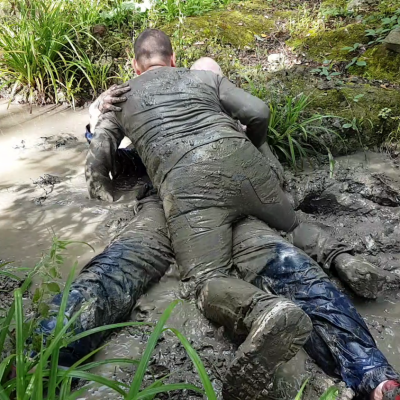 TomWet8 and Footiekitlad get wet and messy in their footie kit and trackies - chaving it up in the mess.

CHRISTMAS AND NEW YEAR OFFER - Enter coupon code XMAS2018 to get 25% OFF
Trending Scenes
Based on ratings, hearts, clicks, sales, age, and other factors
$2.99

So Tom ups the challenge for Footiekitad, a bottle of red wine and his favourite white Chelsea away kit. See the kit turn red as Tom pours red wine all over the white kit
$7.99

The first in a new season of vids from Tom8 and Footiekitlad. The lads get their new Nike England home kits on and break out the paint, making for an artistic mix of colour on the white gear. Watch...
$12.99

TomWet8 goes on a muddy adventure in his Superdry and North Face gear, and Nike Tech Fleece Jogger Pants and Nike Air trainers. See him get wet and muddy in his gear, a nice hard-on in his trackies...
$4.99

Watch Footiekitlad is kitted up in his Nike Portugal Trackie ready for some custard and ice cream syrup and hiding underneath is a Celtic shirt. It is not long until his cock is out and he is wanking...
$9.99

Tom8 and Footiekitlad are back in action, this time to trash their Nike Air sneakers. Kitted up in their Man Utd and Chelsea kits, the pen is out and then the knife takes over as the lads pop their A...
Bundle price:

$199.00

Originally $284.76

The full collection of videos that we have released on UMD in 2016 and 2017, as TomWet8 and Footiekitlad get messy and trashed in the sportswear and footie kits. Videos included: Adidas Chocolate C...
Top Sellers
Bestselling scenes over the past week